INDUSTRIAL LUBRICANTS
The Repository of Superior Grade Lubricants
One of the biggest reasons for the modern-day advancement in industrialization is speed. We have to give the machinery credit for swiftly producing masses in great speed and quantity. Many other things like gear oils, lubricants, bearing oils, and turbine oils are also responsible for these machines to function smoothly and to generate the produce too.
What Make the Machines to Run Smoothly?
Machines need oiling from time to time, and even for the basic functioning, certain machinery requires top-class lubricants and turbine oils.
As premier industrial lubricants manufacturers in India, we, from Taurus Petroleums, are offering tested and purity certified oils that guarantee perfection.
We specialize in:
Spindle oils
Diesel engine oils
Machine tool way oils
Rope lubes
Our experience in manufacturing the finest quality lubricant oils has made us the top name in the business. We have found that our products are in great demand across the country and even beyond. Hence, we do not compromise on quality, and our R & D teams are constantly on the move, innovating and developing better quality industrial lubricants to cater to various industrial sectors.
After all, we believe in providing strength and add on lifespan to the machinery with our products.
2
Detail
Detail
Thumbnail,List
1
Search...
/products/industrial-lubricants/
Compressors Oil
ISO VG : 32, 46, 68, 100, 150, 220 & 320 These oils are specially developed for compressor lubrication under prolonged high temperature and load condition, These oils also have very good demulsibility property, low deposit and sludge forming tendency. They possess very low carb...
Read More
General Purpose Machinery Oils
TAURUS GP ISOVG: 32, 46 , 68, 100, 150, 220 & 320 These are blended from solvent refined high viscosity index mineral oils fortified with anti- rust additives which ensure protection of equipment/machinery from rust and corrosion even during idle periods. E...
Read More
Hydraulic Oils (Antiwear Type)
ISO VG : 15, 22, 32, 46, 68, 100, 150, 220, 320 & 460 NON ISO VG : 12 ,37 ,57,81, 121 & 176 There are specially designed oils for hydraulic transmission and circulating systems where operating conditions require oils containing anti wear , anti oxidant , anti –rust ...
Read More
Gear Oils
Extreme Pressure Type ISO VG : 46, 68, 100, 150, 220, 320, 460, 680 & 1000 Non ISO VG : 257 These are premium quality EP gear oils blended from high viscosity index, solvent refined high quality base oils. These contain Sulphur / phosphorus additives which impart...
Read More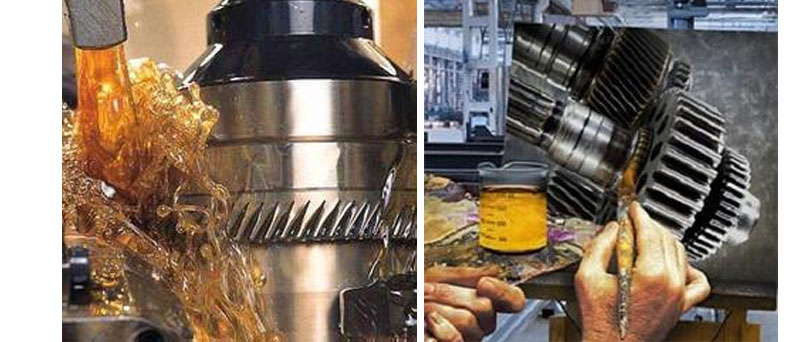 Machine Tool Way Oils
TAURUS WAY OIL ISO VG : 32, 68, 100 & 220 These are high quality oils of very good oxidation stability , incorporating oiliness, anti wear and non drip additives, the additive combination imparts the frictional characteristics necessary to pre...
Read More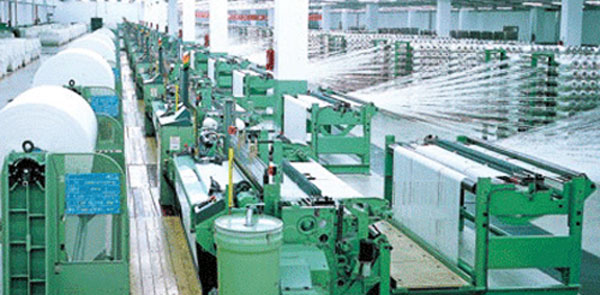 Spindle Oils
ISO VG : 2 , 5, 10, 12 & 22  This is a refined mineral oil having good oxidation stability , providing a good film strength and resistance to rusting and corrosion. Essentially meets: Proprietary grades Application: Spindle b...
Read More
Stationary Diesel Engine Oils
SAE Grade : 30, 40 & 15W-40 These are premium a quality low ash gas engine oils, which are a blend of specially selected high viscosity index base oils and carefully balanced performance additives consisting of ash containing and ash -less detergents, dispersants and anti oxida...
Read More
Sugar Mill Bearing Oils
Grade : 85, 175 & 260 These oils are manufactured from high viscosity lubricating oil base stocks fortified with compounding agents to provide excellent load carrying ability resistance to wear & corrosion and also resistance to leakage, these oils ensure effi...
Read More
Turbine Oils
TAURUS TURBOL ISO VG : 32, 46, 68 &100 Non ISO VG : 37, 57, & 78 Manufactured from specially selected highly refined paraffinic base oils with exceptional thermal and oxidation stability. In addition they are also fortified wi...
Read More
Wire Rope & Open Gear Oils
TAURUS Rope Lube is manufactured from refined petroleum fraction, it is homogenous having high viscosity. Essentially meets: IS 9182 : 1983 Part I,II & III TAURUS ROPE LUBE-I is lubricant in this semisolid state. It is used in ropes and fibre ...
Read More